METUPUK welcomes the approval of Piqray (alpelisib) plus fulvestrant for the treatment of hormone receptor-positive, HER2-negative, PIK3CA- mutated advanced breast cancer.
Piqray is an exciting new cancer medicine because it is the first targeted treatment option for advanced breast cancer that has a PIK3CA mutation.  Around 30% to 40% of hormone positive HER2 negative breast cancers have a mutation in PIK3CA, and these cancers may be more resistant to endocrine therapy.  NICE have approved Piqray plus fulvestrant for the second line of treatment after a CDK4/6 inhibitor plus an aromatase inhibitor, as an option to replace exemestane plus everolimus which is the current second line standard of care.  We note this is narrower than the marketing authorisation which is after disease progression following endocrine-based therapy with the treatment line being unspecified.  
Why is this important?  It means any patient who has the PIK3CA mutation but has already received their second line of endocrine treatment is not eligible.  Any patient who has already received a CDK4/6 inhibitor plus fulvestrant also cannot have this drug.  Historically, the NHS has not provided genomic testing, but some cancer patients have chosen to have genomic profiling done on their tumours either privately or as part of a research study.  Often this has been done on progression, when the all the NHS endocrine options have been exhausted and patients want to avoid cytotoxic chemotherapy.  Many patients who currently know they have a PIK3CA mutation are at or beyond their second line of treatment.  These patients will not be allowed to access Piqray with fulvestrant unless they can pay for it privately.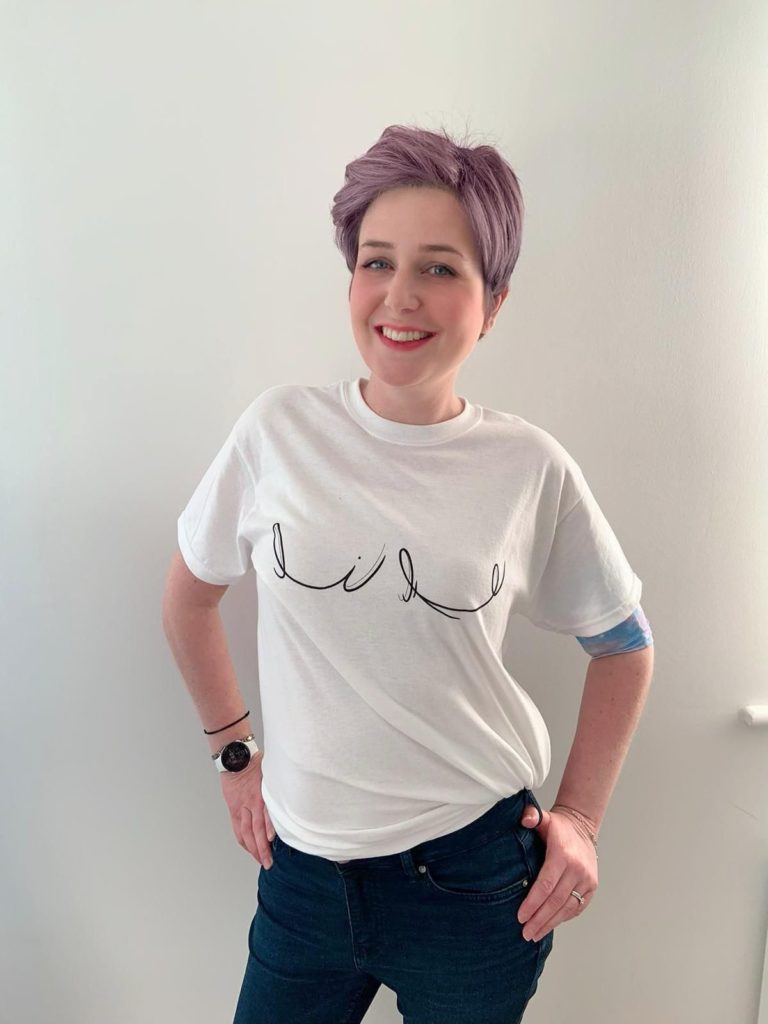 METUPUK patient advocate Emma Hillier was well aware of these issues.  She used up five treatment lines in 18 months and had then Foundation One genomic test to identify any treatments which might work more effectively.  This identified the PIK3CA mutation and suggested alpelisib (Piqray) with fulvestrant as a treatment option to try.  Emma found it particularly cruel that she knew she had a targetable mutation, but there was no funding to access the drug combination she needed.  Her disease then progressed rapidly and she became too unwell for any treatment.  She died leaving a husband and young child.  This is the reality of rigid treatment lines.  Emma and others like her deserve better.
Going forwards, the NHS has made a commitment to fund genomic testing for the PIK3CA at an appropriate point in a patient's treatment so that they can access Piqray plus fulvestrant if they test positive.  We hope this means circumstances when patients know that they have a PIK3CA mutation but cannot access funded treatment will become rarer.  Targeted genomic medicines are already used for patients with metastatic triple negative breast cancer who have the PD-L1 mutation.  These patients tell us that long waits for PD-L1 results are incredibly stressful and lead to delays in starting treatment.  We call for investment in NHS lab services to ensure patients do not experience delays in getting their results.
The approval of Piqray is very good news.  Successive health secretaries have lauded genomics as the future for cancer care.  In 2020 the government published Genome UK: the future of healthcare which hailed the use of personalised medicine and pharmacogenomics in the NHS.  It will take a series of small steps for us to get there.  We hope this is one step on the way to bigger things.
Improved drug access allows us to stay #BusyLivingWithMets and increase our survival outcomes.
We demand change.  
METUPUK