It is important to try to stay up to date with research and trials, as this is often the only way that we may access new and innovative drugs. It can be a minefield to wade through all of this research, so we are trying to make it easier for you by disseminating the information via social media. We have active advocates that will put all the latest research on twitter and Facebook.

We are also currently working with the NIHR to improve their database for breast cancer trials. We would like to see more trials on the database to include solid cancer trials and also to improve the search criteria.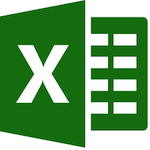 We have also created a trial spreadsheet to help you find the information more easily. You can search for subtype but also look at other factors, such as the drug/phase. We have included closed trials, as it is worth knowing what drugs have been  investigated as new trials may appear in the future. If you see any gaps in this spreadsheet, then please email us with the information.
At some point, you may want to do some trials. The following link gives information on clinical trials, including the four different phases:
https://www.cancerresearchuk.org/about-cancer/find-a-clinical-trial/what-clinical-trials-are/phases-of-clinical-trials
And check out our clinical trials page which also contains all the questions you should be thinking about asking.
See here for Individual funding requests for specialised services – a guide for patients