Please browse our MET UP UK resources.
We have a number of infographics, images and documents that you are welcome to download for use on your website or social media.
MET UP UK Objectives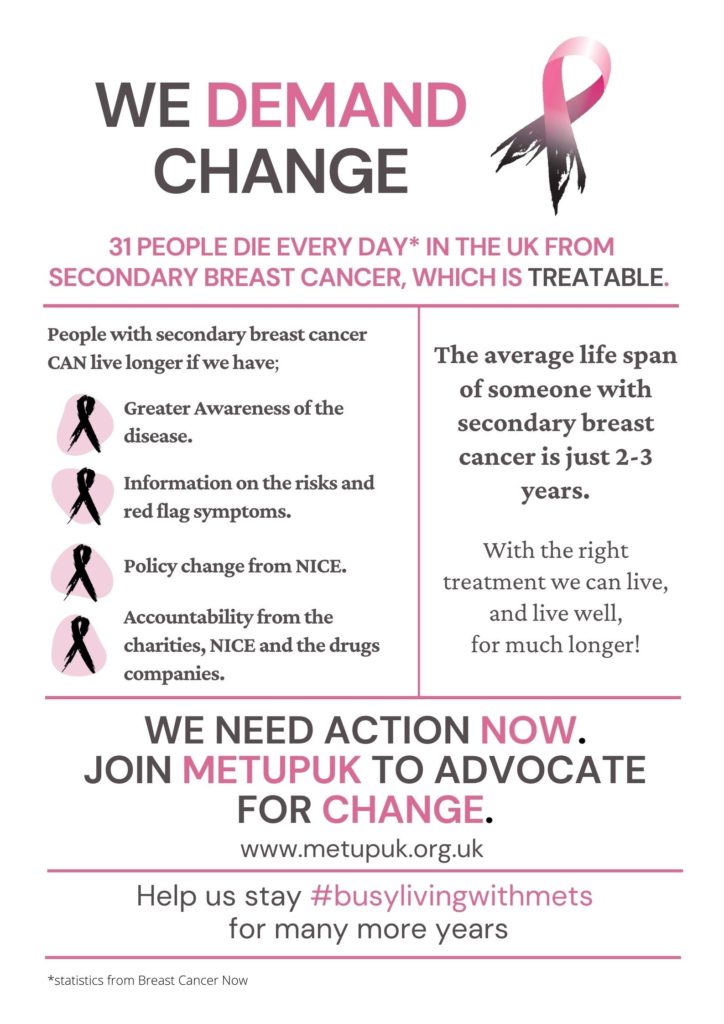 You can download the MET UP UK aims and objectives document here.
Infographics
You can click on any of the infographics to download them (created by abcdiagnosis)
Signs of secondary breast cancer infographics
ABCDiagnosis Ductal Breast Cancer Infographic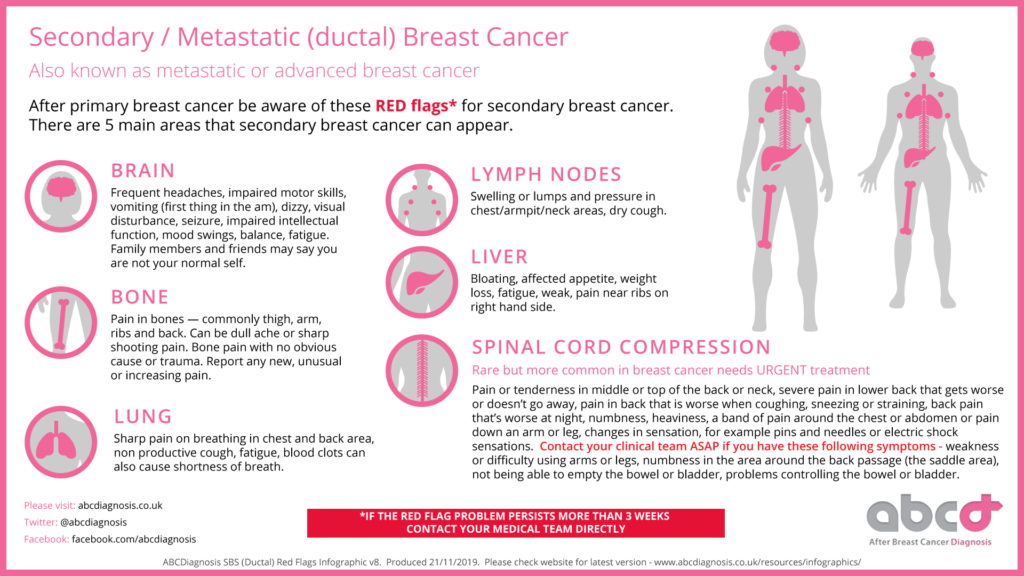 ABCDiagnosis Lobular Breast Cancer Infographic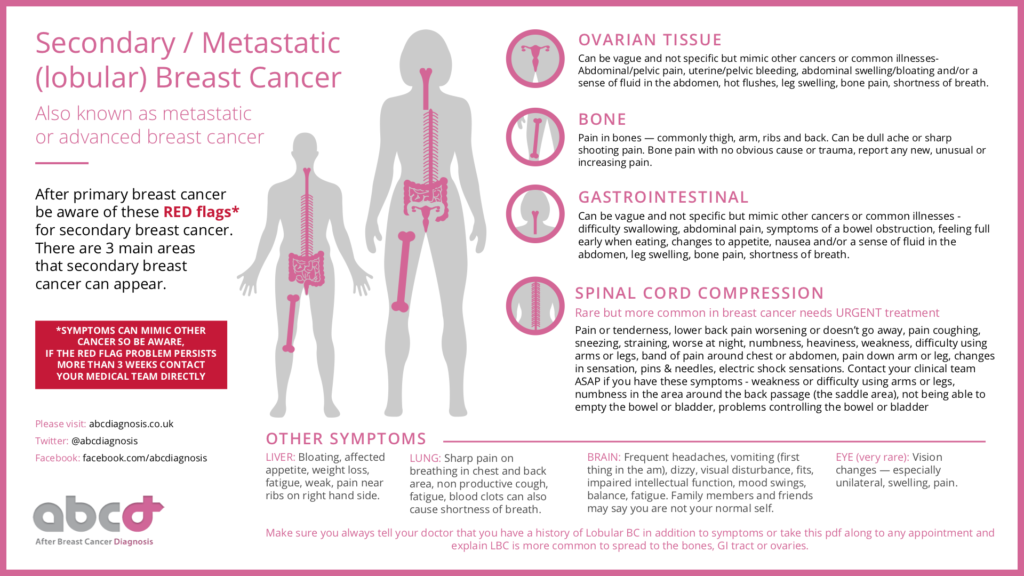 Metastatic Breast Cancer Infographics
Important Links and information
---
Commissioning Policies: Funding of Treatment outside of Clinical Commissioning Policy or Mandated NICE Guidance
https://www.engage.england.nhs.uk/consultation/af642939/supporting_documents/genericcommissioningpolicies.pdf
---
IFR Mapping Flow chart 
https://www.england.nhs.uk/wp-content/uploads/2017/11/ifr-infographic.pdf
---
THE CONCEPT OF EXCEPTIONALITY: A LEGAL FARCE?
How do we decide which treatments should be offered by the National Health Service (NHS) when we cannot afford to fund them all?