Please browse our MET UP UK resources.
We have a number of infographics, images and documents that you are welcome to download for use on your website or social media.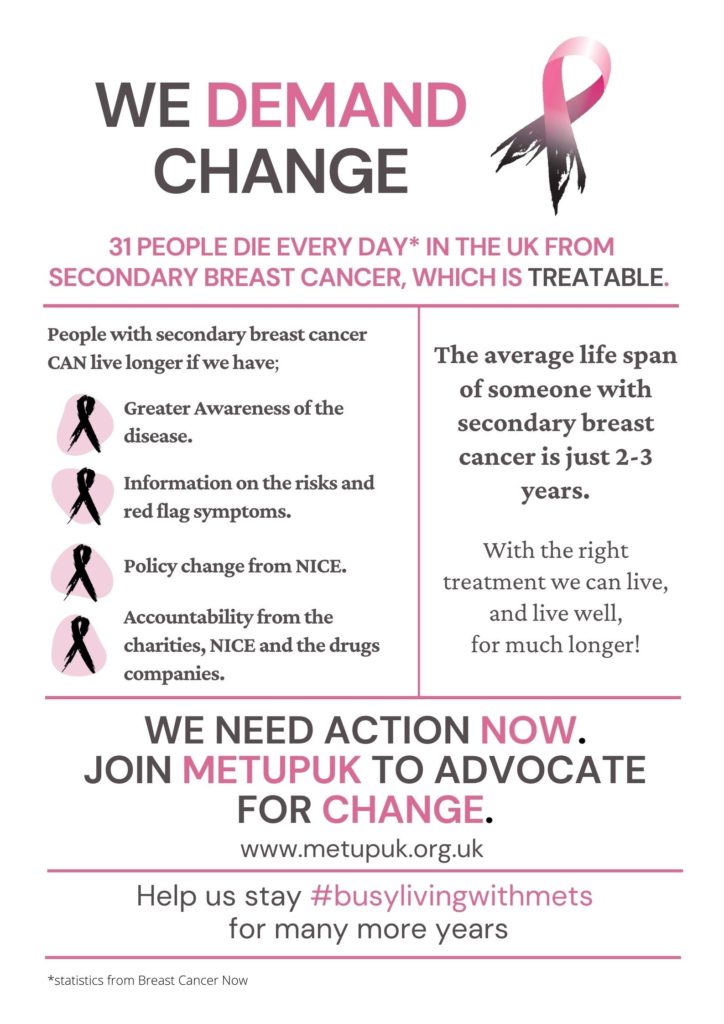 You can download the MET UP UK aims and objectives document here.
Infographics
You can click on any of the infographics to download them.
Signs of secondary breast cancer infographics
Metastatic Breast Cancer Infographics
Important Links and information