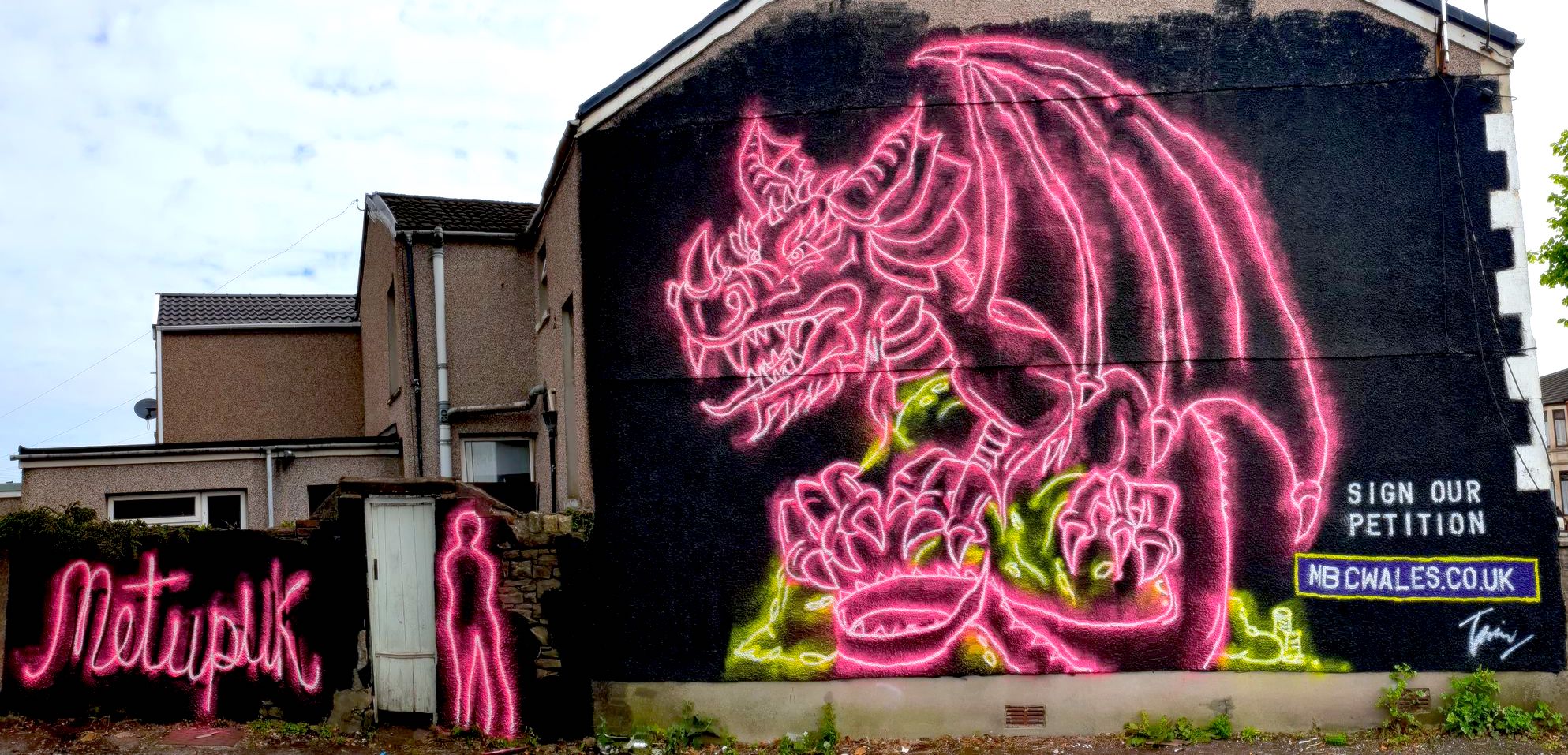 The 'Gammon Dragon' is a site specific piece of work, designed to jar people and interrupt their usual walk into the town centre. The work of art is on the corner of Crown Street, Port Talbot and can still be seen. In the same way a surprising diagnosis would pull you from your daily routine.
The dragon is a glowing neon sign, intrusive and in your face, it is a sign to do something.
It glows pink as a reflection of toxic pink postivity associated with Breast Cancer campaigns. Despite previous promises of improvements that have not been delivered, 31 people still die everyday in the UK from MBC.