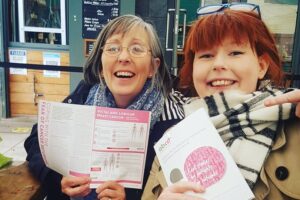 Meet the Wales Executive. My name is Tassia and I was diagnosed with metastatic breast cancer age 28 years old.
I had a poor experience before I was rediagnosed and this has made me determined to help others and create change for the systems so that we have better support and awareness of the disease.
Through meeting Carolyn Gammon, I then met advocates from METUPUK and decided to help other patients like me but also to advocate for better awareness, drug access, access to clinical trials and to make sure that we are counted when alive not just when we are dead.
There is an England and Wales audit that has been commissioned by the Royal Society of Surgeons and METUPUK is going to be involved in this audit to help drive this change.
We Demand Change.
METUPUK Wales Metastatic Breast Cancer Conference Programme ONLINE