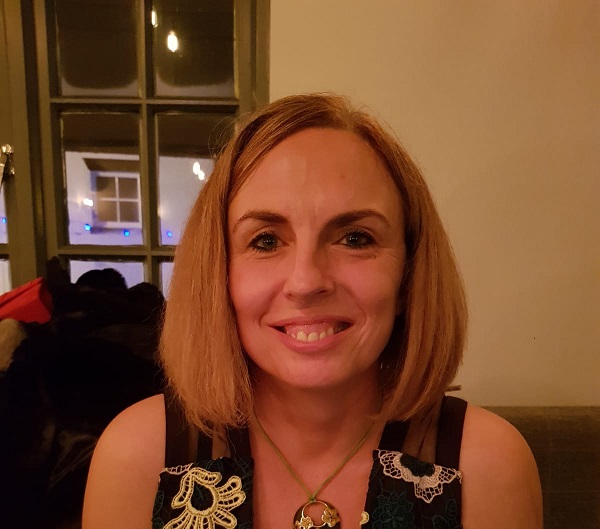 I contacted METUPUK when I was diagnosed as a primary patient in 2018. Even though my mum died of secondary breast cancer in 2015 I had no real understanding of the metastatic disease and the challenges patients face getting access to the treatment they need.   
As well as being a primary patient, I work in the pharmaceutical industry as a Qualified Person. QPs release medicinal product for sale, ensuring it is safe and efficacious for the patient. Our training is technical but instills in us the fact that there are patients receiving our medication who rely on us to make the right decisions. The patient is always our priority. 
New treatments for cancer make a positive impact on so many lives once a drug is licensed. A license means it is safe and that it works so everyone can benefit – or so I thought.  
The National Institute for Health and Care Excellence (NICE) determines whether patients get access to new medications in England, with Wales and Northern Ireland usually following their guidance. In Scotland, the Scottish Medicines Consortium (SMC) fulfills a similar role for drug approvals. NICE has many responsibilities but the one that can cause the most controversy is the technology appraisal. The appraisal looks at the clinical evidence and the cost-effectiveness of the treatment. Depending on this assessment, a drug can be approved for use in the NHS or not. When approval is not granted, patients are not guaranteed access to that drug through the NHS even though it is licensed and therefore proven safe and effective. To put it bluntly, NICE determines if a drug gives good value for money.  
Access to Trodelvy for the treatment of triple-negative metastatic disease was the first campaign I had seen. Philippa Hetherington, a member of this group, led the campaign for access to Trodelvy in England along with Katy Morris. Both were campaigning for this access while dealing with the progression of their own disease. There was a drug that could potentially improve the quality of their lives and slow down the progression of their disease – they just couldn't access it. It is impossible to imagine the distress caused by a lack of access to a drug that could give patients more time with their family and friends and a better quality of life. With their hard work, a deal was made between Gilead, the manufacturer, and the NHS, enabling access. Trodelvy didn't work for Philippa and she died in November 2022, but her determination and ability to drive this campaign, gaining media attention, and working with the drug manufacturer, gave many women another treatment option. Tassia Haines is sharing her experiences on Trodelvy via Instagram. 
Access to Trodelvy is still in focus for the treatment of HR+/HER2- MBC where endocrine-based therapy and at least two other systemic therapies for MBC have been received. The licenses are not approved yet but are under review. 
For women who need access now for HR+ disease – for example, METUPUK's Mary Huckle – there are other options, but they are dependent on individual medical teams. Off-label prescribing is an option to give access for a condition not covered under the existing license, in this case for the HR+ metastatic disease. Women like Mary can be prescribed Trodelvy for HR+ MBC if their medical teams are willing and there is financial support. This can be in the form of private health insurance or self-payment often supported by crowdfunding appeals. NHS funding is not generally provided for a drug that has not been approved by NICE or the SMC in Scotland. 
Where a license is not in place at all, the Early Access to Medicines Scheme (EAMS) may enable patients to gain access. This requires the drug to look likely to be efficacious and safe although it will not necessarily have completed the Phase 3 trial. 
Trodelvy is not an isolated case. Many other campaigns are active in the UK at present. 
A key learning I have taken from METUPUK is that as patients we need to understand our options and may have to self-advocate. Access to innovative treatment needs to be quicker, access pathways consistent and information transparent to patients. 
I've worked in the pharma industry for over twenty years. How do I feel about my role now? Conflicted, confused, and angry. Will there be a day when I will release a batch of a new drug product, knowing that it is not available to my friends as it is not deemed value for money?  
Drug development is expensive and many new drug candidates fail in clinical trials. The development costs combined with the pharmaceutical industry's need to make a profit can have a detrimental impact on access to new drugs where an assessment needs to be made on cost-effectiveness. All I know is at the end of every decision there are real people, not numbers. Secondary breast cancer patients need better treatment, more options, and quicker decisions.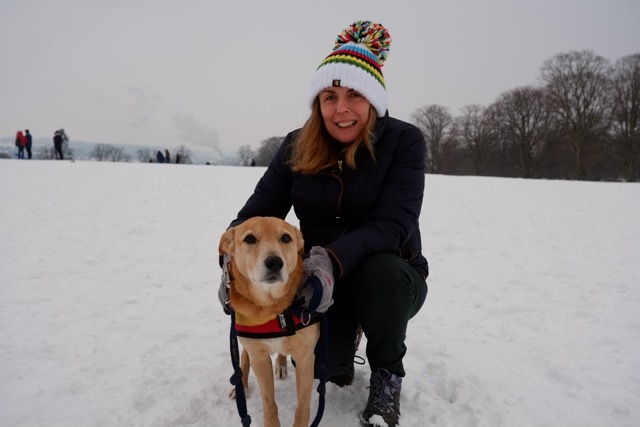 Lisa Ford – METUPUK member and patient advocate.