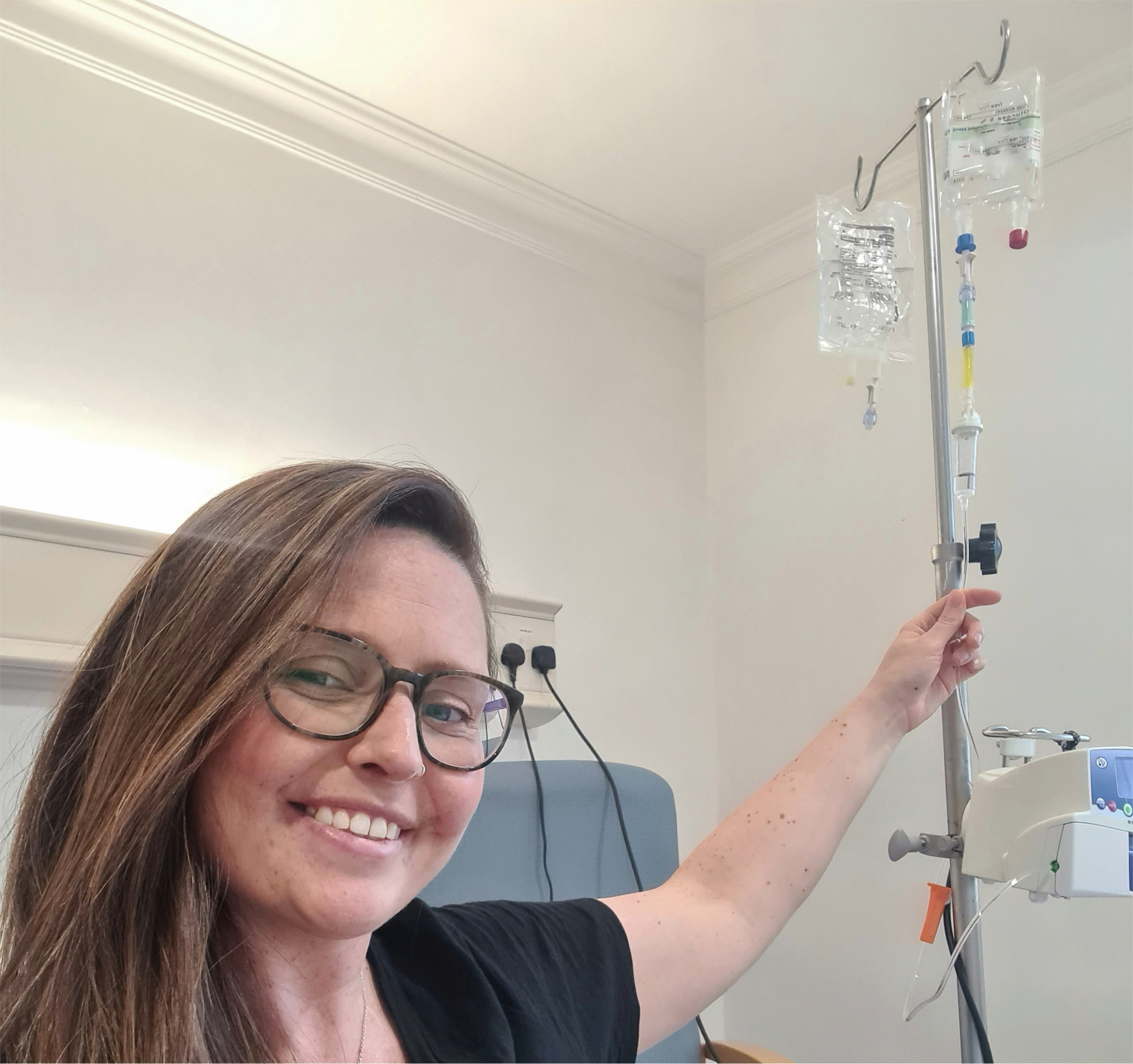 METUPUK are delighted for the approval of Trastuzumab deruxtecan (Enhertu) for treating HER2-positive unresectable or metastatic breast cancer in adults who have received one or more prior anti-HER2 based therapies approved for use through the Cancer Drugs Fund in NHS in England.
Emma Fisher one of our volunteers at METUPUK is currently on the drug and gave evidence to NICE in this process of approval, she commented:
"This is offering more options for people living with HER2-positive metastatic breast cancer.  There is a significant unmet need within metastatic breast cancer and new treatment options are important in tackling the disease burden.  I have been on this drug for over a year and I have benefitted and continue to benefit from the access to the drug.  Approval of this drug will mean that patients gain extra time to spend with their loved ones."
Jo Taylor, the founder of METUPUK, commented: "This drug is giving another line option open to patients living with HER2-positive metastatic breast cancer.  It is critical that we have as many options as possible as this drug is seeing benefits in earlier access so makes sense for it to be available 2nd line.  There will be a choice and that's what patients need."
We also call on NICE to make sure that the approval in England is subsequently rolled out in Wales and Northern Ireland once the NICE guidance is published.  All patients across the UK who could benefit from this treatment should be able to access them.  The UK is a high-income country, a member of the G7, and should fund cancer treatments that patients in other high-income counties can access.  Restrictive drug access contributes to UK cancer survival comparing poorly to similar-income countries.
METUPUK continues to be a stakeholder in providing patient statements and a voice to the NICE review system to help all we can to address drug access.  This is a very important strategic focus for our charity.
Please support us where you can by raising awareness of issues surrounding Metastatic Breast Cancer and patient access to drugs.
Improved drug access allows us to stay #BusyLivingWithMets and increase our survival outcomes.
We Demand Change. 
NOTE:
Trastuzumab deruxtecan (Enhertu, manufactured by Daiichi Sankyo UK and AstraZeneca UK)
is a HER2 directed antibody drug conjugate (ADC). ADCs are targeted cancer medicines that deliver cytotoxic chemotherapy ('payload') to cancer cells.
The recommendation is based on the Phase 3 DESTINY-Breast 03 trial of trastuzumab deruxtecan in patients with HER2 positive metastatic breast cancer who had received one or more prior anti-HER2-based therapies.  An overall response (a complete or partial response) occurred in 79.7% (95% CI, 74.3 to 84.4) of the patients who received trastuzumab deruxtecan and in 34.2% (95% CI, 28.5 to 40.3) of those who received trastuzumab emtansine.