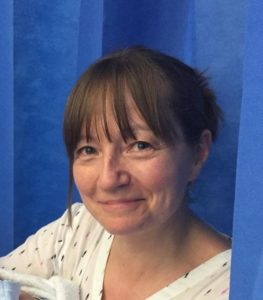 In September last year, one of our Trustees Louise Furneaux died from metastatic breast cancer. She was a valued member of METUPUK and was our most recently appointed trustee. She helped organise many aspects of the running of the charity and was looking forward to expanding her role with a focus on charitable governance. She had a fantastic eye for detail, and her skills are missed greatly by all of us. She was also an incredibly empathetic and caring member of our community and always found words of comfort for those struggling.
Louise also worked for Giveacar who are a not-for-profit social enterprise that can turn your old car into cash for charity.  Louise helped process many donations for many good causes. She was intelligent, kind and funny and a valued member of the Giveacar team.  She loved to raise as much money for charity as possible. We are delighted to announce that Giveacar have selected METUPUK as a charity to support and we are over the moon at this honour Louise's memory.
Janis at Giveacar explains more about why they have chosen us. "We're the rebels of fundraising, and we love championing small charities and helping them reach their goals. One charity that holds a special place in our hearts is METUPUK.  Louise had metastatic breast cancer (MBC,) and sadly, she passed away in September last year. She was also a trustee of METUPUK.  She was passionate about METUPUK and all the amazing work they accomplish. She once told us that it was run by 'a bunch of bad ass m*ther f***ers,' as it is run by other incredible people, like Louise, who also have MBC, but still make time to campaign for others. Which is why Giveacar has chosen METUPUK as our latest feature charity. So, with memories of Louise in our hearts, Giveacar has pledged to raise a minimum of £5000 for METUPUK and highlight their amazing work. Over the next few months, the team will be promoting METUPUK to our donors and raising awareness, so that we can raise as much funds as possible. So that we can make a difference, one vehicle at a time."
Have you got an unwanted vehicle that you would like to donate? For more info visit www.giveacar.co.uk
Thank you GIVEACAR!
We won't ever forget you Louise x