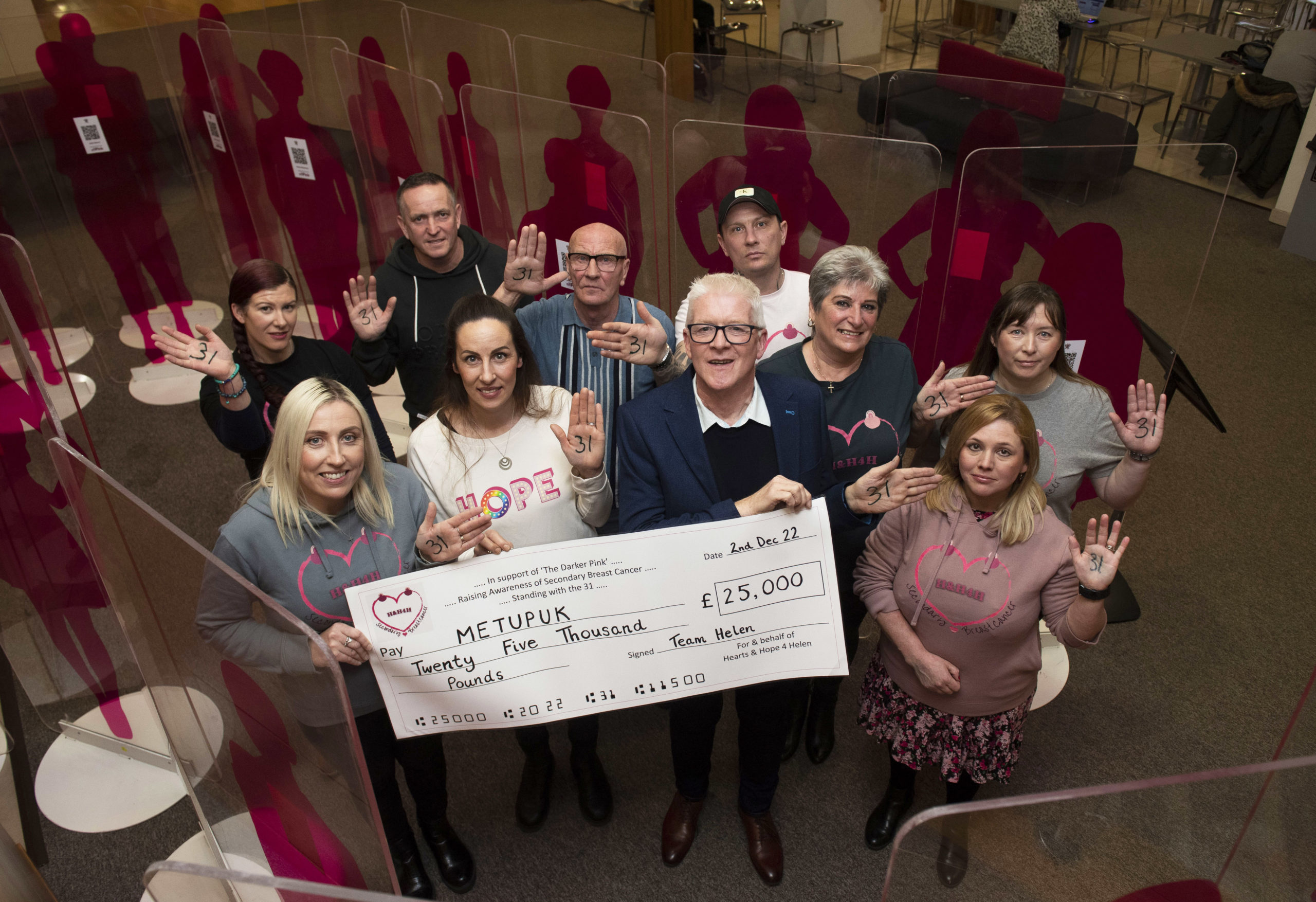 METUPUK was over the moon to receive an amazing donation from Hearts & Hope 4 Helen. The cheque was handed over to METUPUK at the Darker Pink exhibition, which is currently in the Michell Library in Glasgow.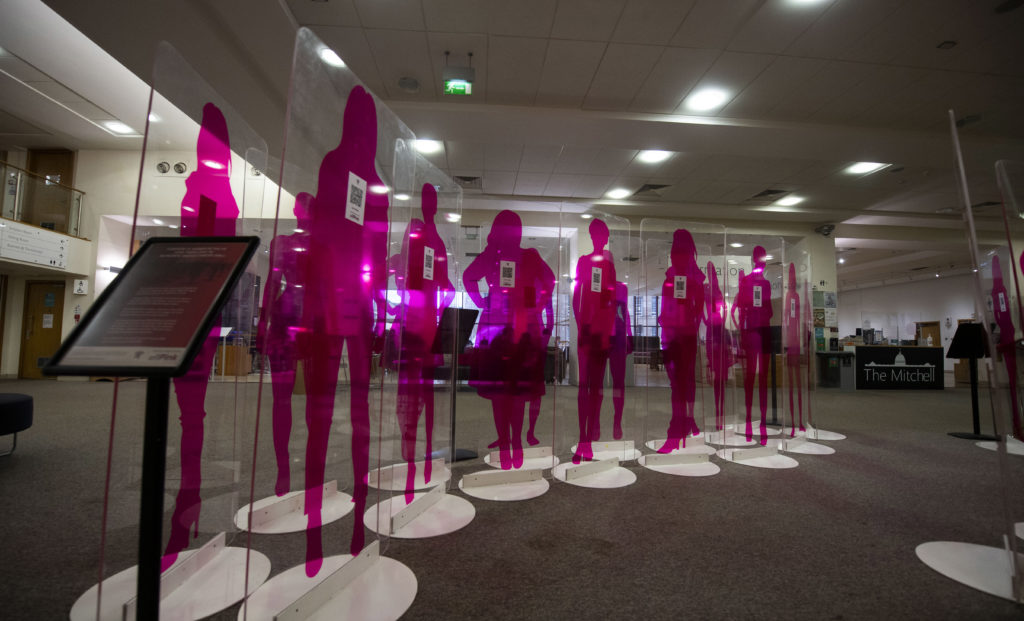 Emma, Helen's sister shared with us about the efforts that have gone into this amazing donation for METUPUK.
"As soon as Helen shared the news of her diagnosis we were inundated with messages from people who wanted to help, people wanted to give her money. 
This is what led to the creation of Hearts & Hope 4 Helen, set up by myself and a few friends of Helens. 
We decided to try raise £100,000, and Helen insisted some was given to METUPUK who have been an amazing support right from the very beginning. 
People from our hometown Girvan, in southwest Scotland, and further afield from Helens RAF and volleyball "families" in England where she stays, rallied around immediately organising raffles and events. 
There has been a Ladies' Night, a Race Night, a Family Fun Day, and Music Bingo. People wanted collection cans to put in their businesses, a friend of a friend came forward and made us a logo and our own merchandise was created (it features the METUPUK logo too), 50 people took part in The Kiltwalk in Glasgow, 30 climbed Ben Lomond…the list goes on and on. 
We've had rare whisky donated, incredible sports memorabilia including boxing gloves signed by Mike Tyson and Frank Bruno (our cousin Shaun is an ex-pro boxer so he has lots of amazing contacts!), exclusive 1 off gins have been given, custom homemade cakes and holidays shared! 
People have been so generous and it hasn't slowed down from the minute we started.  It's unbelievable how so many people have gotten behind us. 
We now have over 4000 social media followers on Facebook and Instagram and as well as sharing our fundraisers, we share the work of METUPUK.  We ourselves can't believe how quickly we've raised £91,000! 
Ultimately it would not have happened without the overwhelming support and generosity of our friends, families, and local communities."