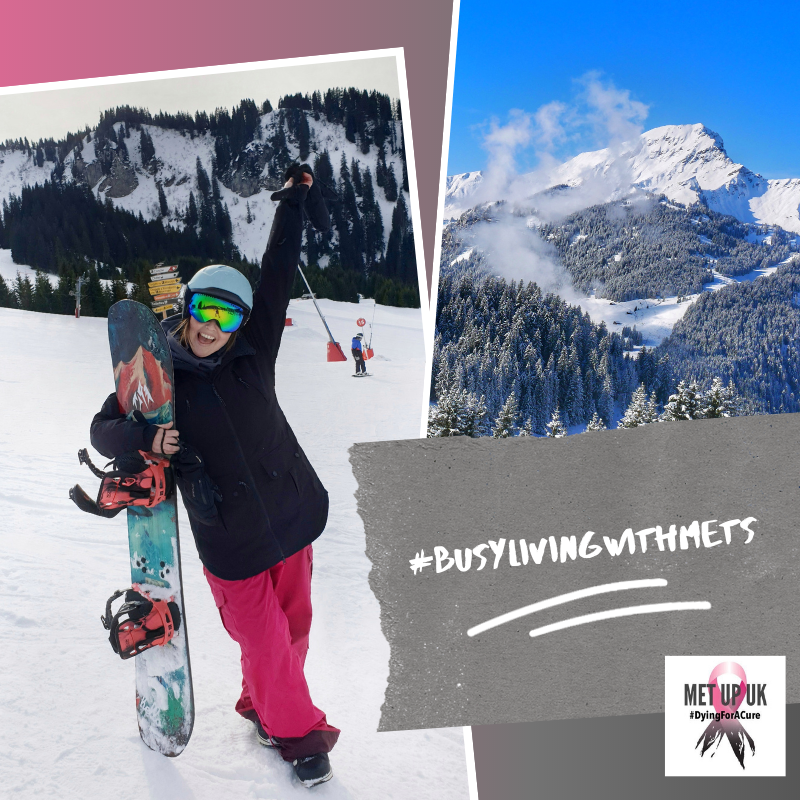 When I was first diagnosed with cancer, my primary cancer, at 35 in July 2016 I was determined that I wouldn't let cancer take over my life.  I sat in a chair and thought I'd have 8 months of treatment and be done with it. Oh. What a fool I was.
By the time I was diagnosed with my secondary in Feb 2018 I had realised that it was incredibly naive of me to even think that it was a possibility. Cancer finds its way into everything. 
I have worked hard to make sure that my metastatic cancer diagnosis doesn't control everything. For me and my family. And that there are moments of joy that make every one of those hours sat hooked up to an IV having drugs pushed into my body. 
But I never let go of the sentiment of trying to not let cancer take over my life. So……I thought it'd be a great chance to think about all the things I've achieved and done since that first chemo;
learnt how to make jewellery

eaten at 6 Michelin star restaurants

completely made over the garden, a few times

and grown some perfect peonies 

been snowboarding every year, in France and America

flown first class, 4 times.

watched a bunch of friends get married, including one in France

took a trip to New York, Washington, Philly and the hamptons

and another to San Francisco, Monterey, Mammoth, Tahoe and Sonoma

survived another Glastonbury

-decorated the hallway, bedroom, and dining room

had a new kitchen fitted

sailed lots and lots and lots

been to numerous gigs, here in Sheffield, Manchester, Leeds and Berlin

and even more beer festivals, including ones in Holland and Copenhagen

visited Amsterdam too many times to count.

taken work trips to Milan and Washington DC 

learnt how to fly a drone

hunted waterfalls and been on a bunch of photo adventures

walked up a mountain (in The Lakes – not Everest!)

and had a thousand beautiful moments with friends, the dogs, and family that have made every single one of my treatments worth it!
Obviously, Covid has put a downer on adventures for the last 14months – but we managed to sneak a snowboarding trip in just before the world locked down (A trip where, a week after treatment I managed 4 out of 6 days on the slopes) And in between lockdowns I managed to get away sailing a few times – in fact I am in Cornwall sailing right now – and to the Lake District. 
My only real covid made me miss out on this disappointment was the cancellation of my 40th birthday party. The odds that I will reach 50 are not in my favour, so 40 was going to be a big blowout party. And being upset at missing it something my healthy friends really don't understand.
I already know that my life won't be as long as it should be, but without proper access to more drugs, trials, my life won't be as long as it could be. I have dreams of visiting mates in Canada, snowboarding in Japan, watching my nephews grow up, seeing friends get married, witnessing the clematis take over the garden wall, and having a thousand beautiful moments with friends, the dogs, and family that will make every single one of my treatments worth it!
I guess what I am trying to get at here is that a life with cancer is still a life. And can be a great life with the right access to drugs, treatments and support.