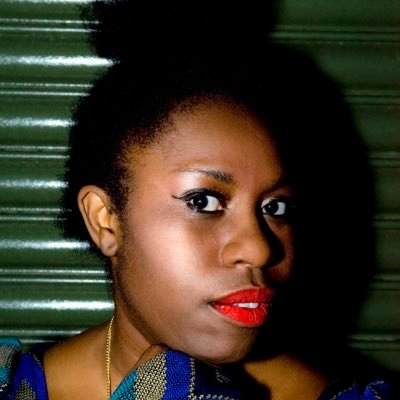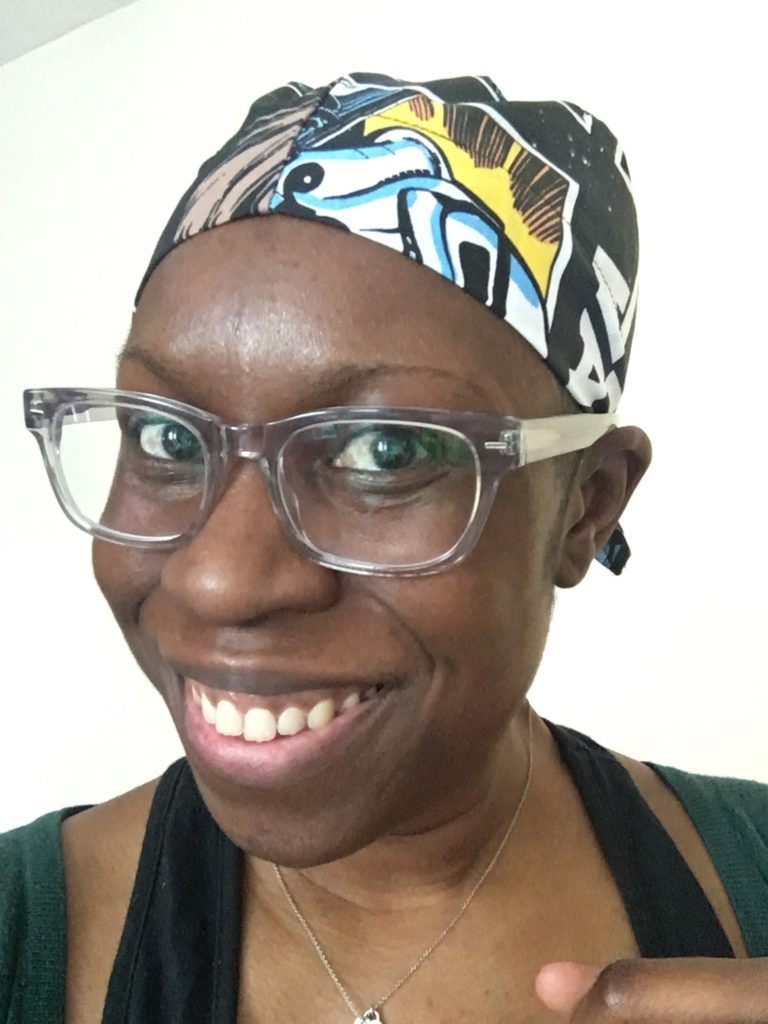 My name is Miranda Ashitey,
I'm 38 and I'm from Croydon. I was diagnosed with secondary breast cancer on the 14th of February 2019.
I had just done the Great North Run in September 2018 but wasn't happy with my time so overhauled my diet and fitness regime. I was going to the gym about three times a week (weight training, yoga, circuits) and running outside twice a week. I had a lingering cough but thought it was a seasonal cold as it was November/December.
I eventually went to the GP in January, was prescribed Amoxicillin as GP thought I had a chest infection, but I felt worse after finishing week's course of medication and called 111, they called an ambulance to take me to local hospital, where they found over a litre of fluid around left lung and under a litre of fluid around my heart.
I had the fluid drained, and was put under the joint care of the cardio department and lung department. The fluid was used to look if there were any cancer cells included. Cancer cells were found so had a CT scan. Scan confirmed cancer was back and had spread to the pleura (lining of lungs), liver and pelvis.
I no longer work, which is a relief as cancer is a full time job in itself. I'm lucky that I'm in a comfortable position that I'm financially secure. The cancer has also spread to my brain, which has caused me to fit so I no longer drive and I'm on medication for that.
Before my secondary diagnosis, I was constantly on the go. Now, along with COVID-19, I don't go anywhere. I can't, not with lockdown. But I'm happy. I needed to slow down.
A typical day me involves knitting and streaming! On a bad day, I listen to music/radio/podcasts.
If I had to give a piece of advice to someone that has newly been diagnosed metastatic, I would say make use of support groups, avoid Google for self diagnosis, go to official charities for info, research, advocacy, and talk to friends and family for much needed support.
I got involved with METUP UK as I followed them on Twitter and I knew one of the members, Mary Huckle. For me, the heart of being involved with METUP UK is pushing the agenda of doing more for stage 4 breast cancer patients. More action, less talk.
Finally, what I want to achieve with METUP UK is more representation of Black people and LGBTQI+ people. Being seen matters as people can see themselves and think, "I'm not alone, they're just like me"