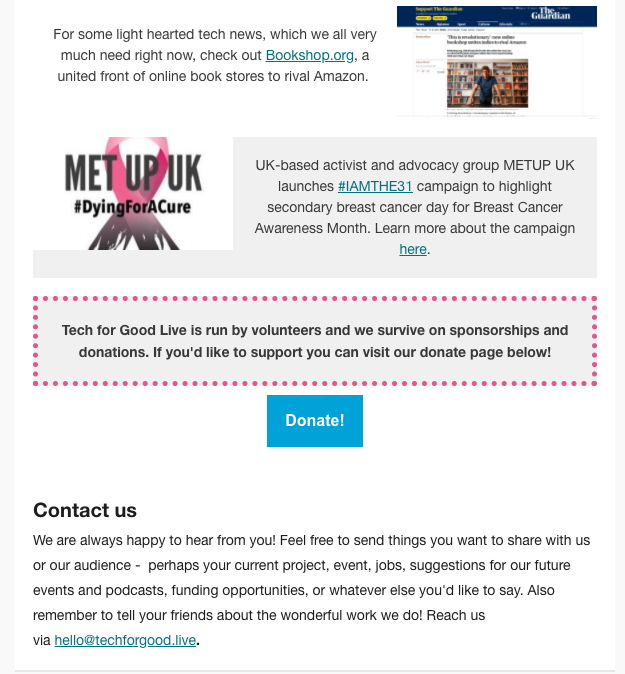 METUPUK member Bex Lewis has loved attending 'Tech for Good' sessions in Manchester for many years (the events started in 2016), and has enjoyed hearing speakers from NHS Digital amongst others. It's mission:
We believe that technology can have a positive impact upon the world. Tech can empower workers, transform healthcare, support disenfranchised people, and so much more. Too often though, it's used to divide people. The unintended consequences of technology can cause real harm. We aim to champion the use of technology for good.
During lockdown, activity has continued through podcasts, and through an active Slack group, including those seeking help, and those able to offer advice. Bex mentioned METUPUK's #IAmThe31 campaign, which then got a mention in this month's e-letter.