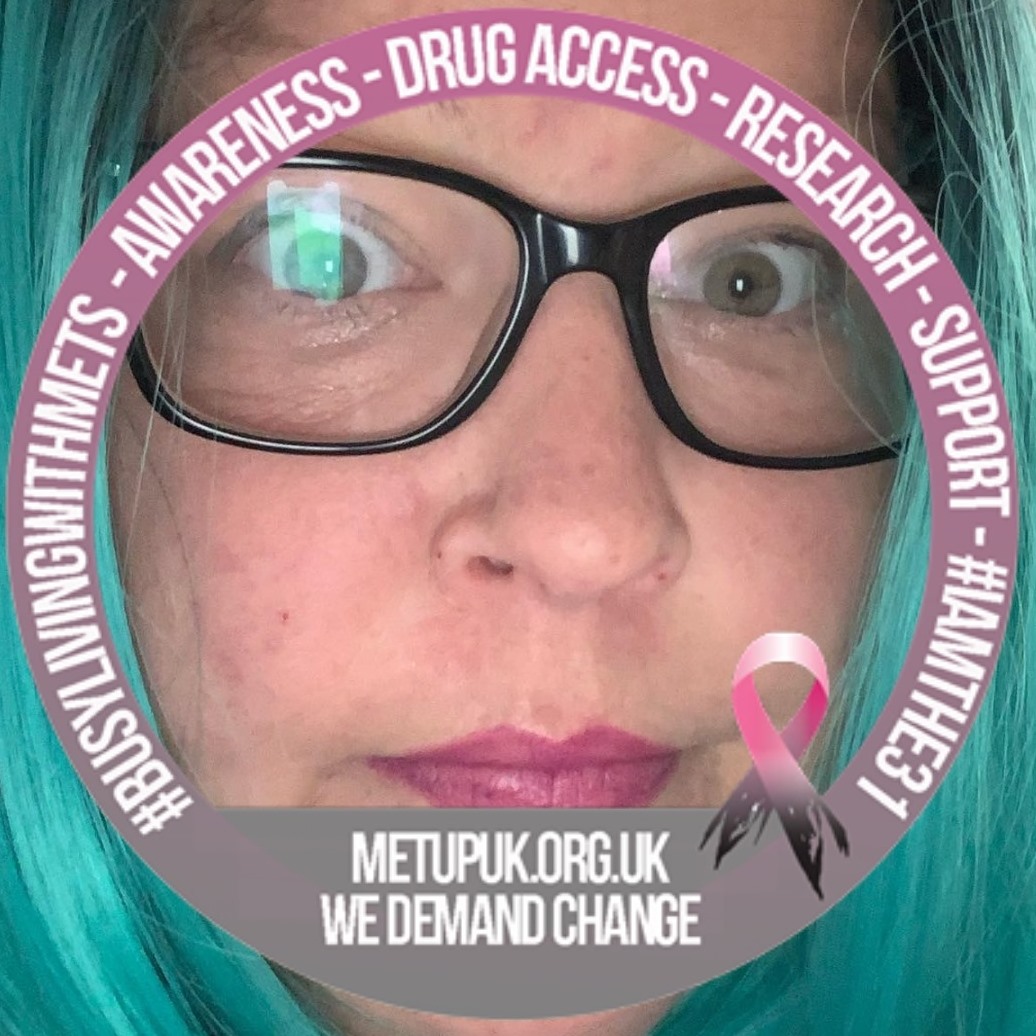 Within your social media profiles, it is possible to add 'frames' around your picture, to show your affiliation and support for a particular campaign. For Breast Cancer Awareness month, as METUP UK continues to fight for more attention to be paid to secondary breast cancer, we have created a frame that you can add to your Facebook profile picture, and we would really appreciate your support for this. It looks like this: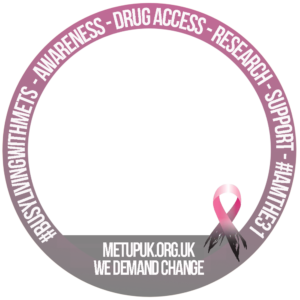 Adding the Frame
If you are on your mobile phone, and have seen the frame on someone else's profile, it may be as simple as clicking on 'Try Me' to add the frame to your image: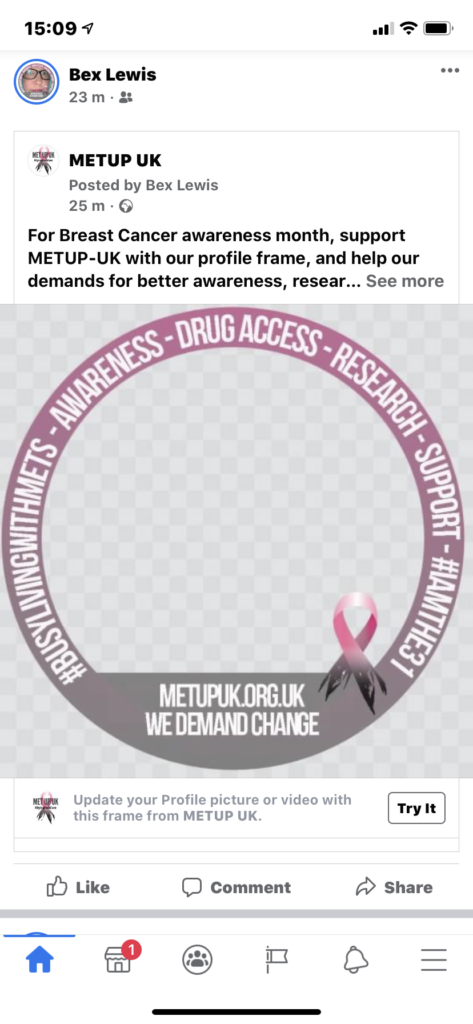 On a laptop/desktop, go to your profile picture, and select 'update profile picture':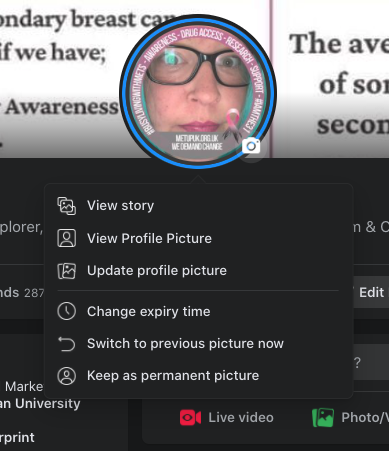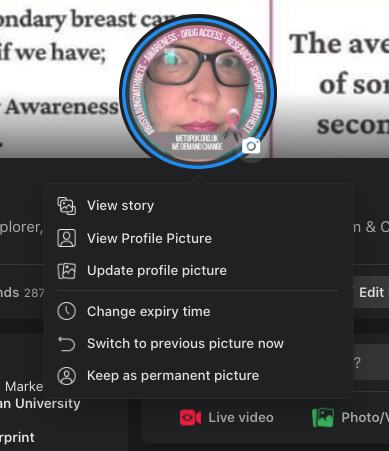 An option box will appear, offering you some suggested photos, or the option to upload a new picture, which will then post as your profile picture. To add a frame, click on 'Add frame', and then choose a frame from the search .. METUP should find ours, once Facebook approves it (it can take a few days for Facebook to show new frames):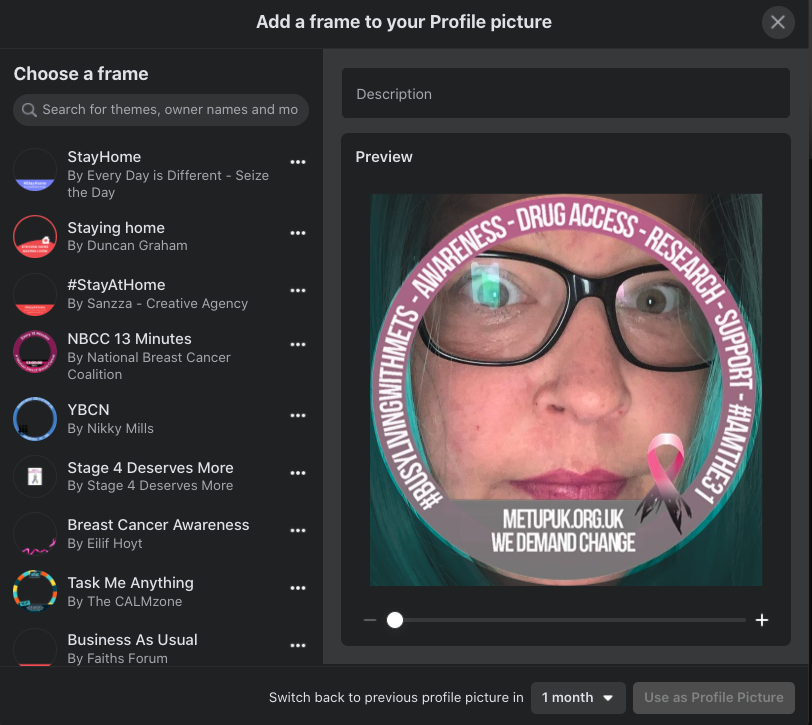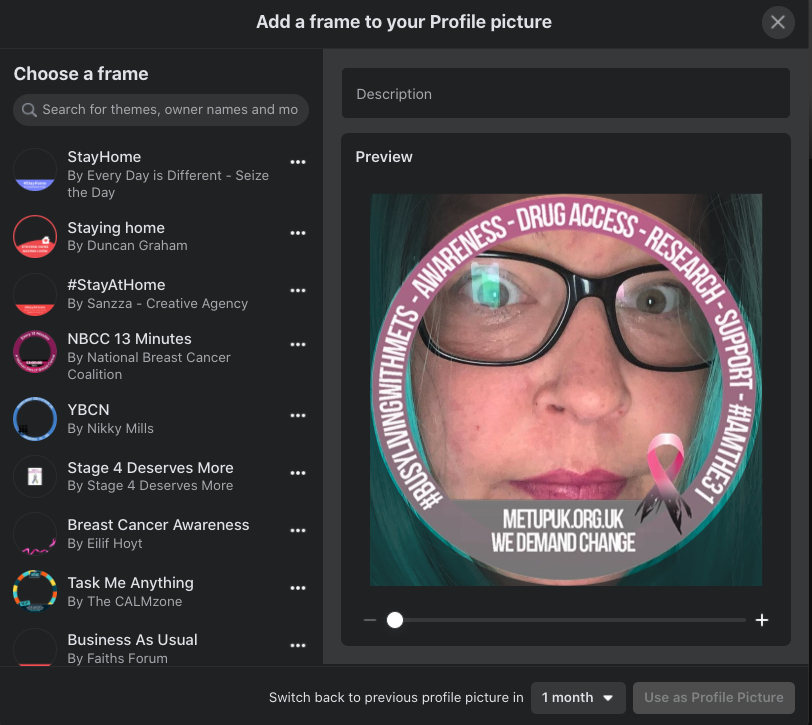 If for some reason,  neither of these options works, you can click on this Facebook link, and it will take you to the frame.
If you have a pre-existing frame
If you already have a 'frame' around your existing profile picture, it will try and add the new frame on top of the pre-existing image, so you may need to 'select profile picture or video', find an image from photos you have already uploaded, and then 'add frame':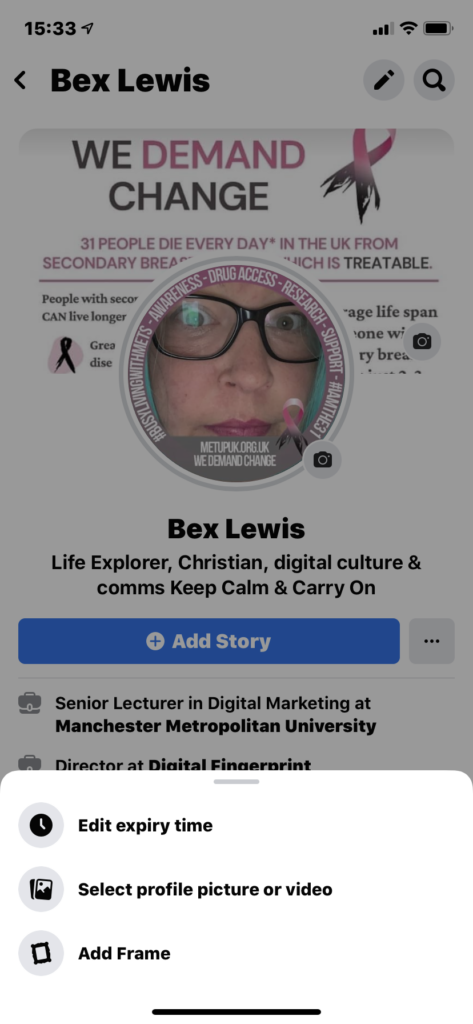 You can choose whether to have the image stay there permanently, or just 'temporary', such as for a month (when you could find another frame).
Using the image elsewhere
Once the frame has been added, the 'new profile picture' image will appear in your timeline, allowing others to see it (and use it). You could think about 'tagging' yourself in it, and/or downloading the image (right-click, then 'Save image as'), which you could then use on other social media profile images.