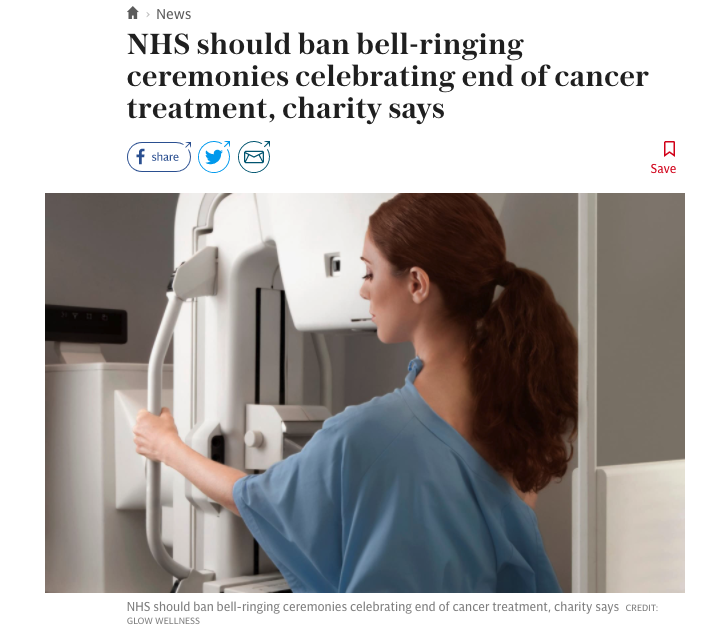 Over recent years, ringing a bell to signal the 'end of treatment' such as chemotherapy or radiation has become common in hospitals and clinics within the UK (having originated in the US, particularly on children's wards)
Friends and family and staff clap and cheer as the patient reads out a poem before ringing a bell to show they have "beaten" the disease. Jo Taylor, quoted in The Telegraph, said:
"I am sure that I am not the only person who has heard the end of treatment bell and left the unit in despair, weeping on the way home from treatment which we know will not cure us.

"People think it's an encouraging thing to have a bell. I disagree, I think it's divisive and cruel. For me, it just reminds me of my own mortality and that I will never get to ring it because I will never finish treatment."
Patients with secondary breast cancer have differing opinions around the end-of-treatment bell, but tend to agree that moving it out of hearing of patients in active treatment would be a good move.