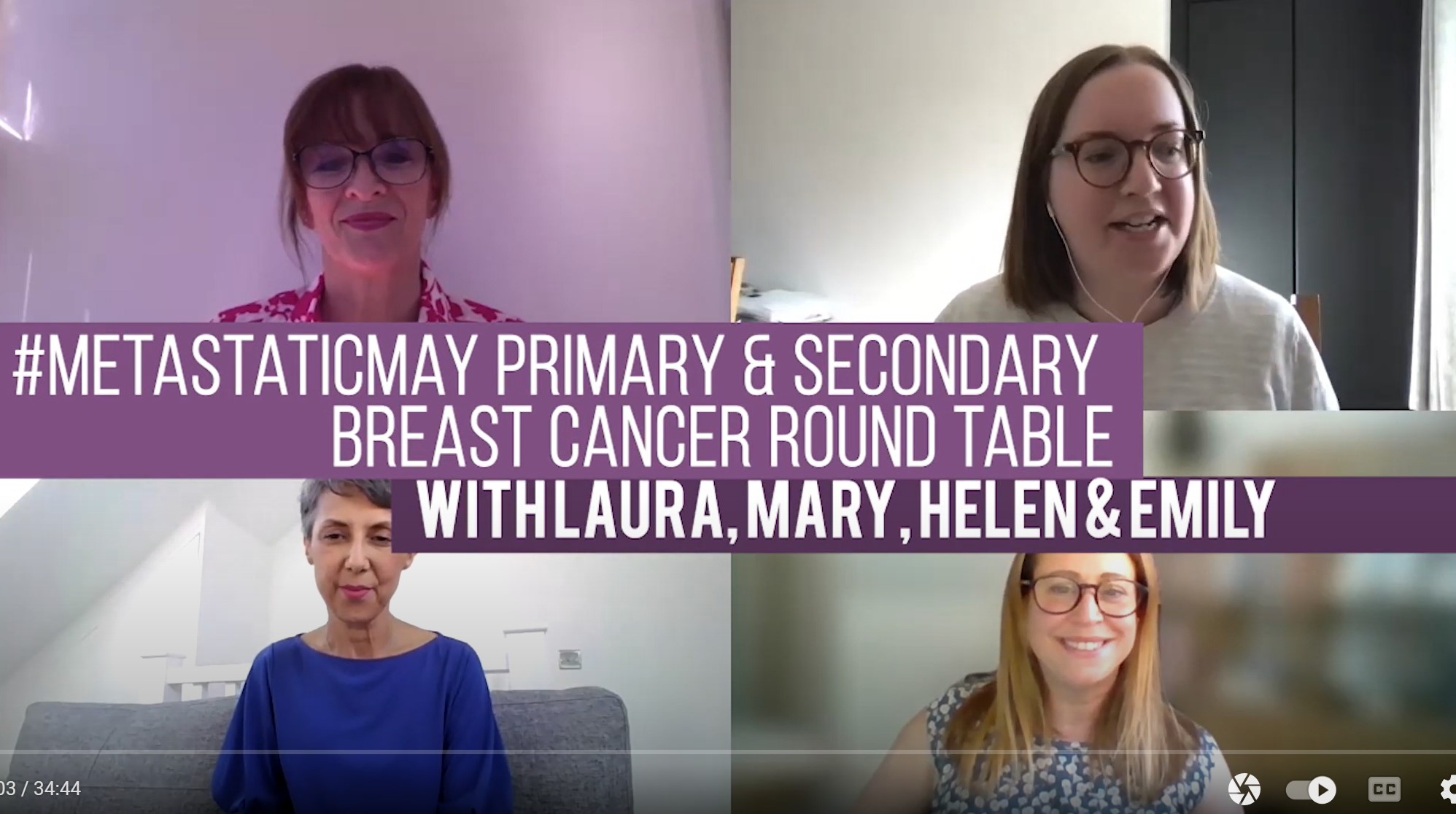 Have you ever wondered what the relationship is like between primary and secondary breast cancer patients when they are talking about cancer? 
We've put 4 of our MetUpUK members on a zoom call to chat it out – Mary and Laura have secondary cancer and Helen and Emily have had primary breast cancer. 
In this round table, they chat about everything from the red flag symptoms of secondary cancer, to how society discusses cancer as a whole, to the fears that face many people with primary breast cancer that may stop them from engaging with secondary breast cancer groups and patients. They also touch on how our primary members are being their own advocates and make sure their GP take their questions about reoccurrence seriously, the "5 year all clear" myth, and how education needs to happen across the board.