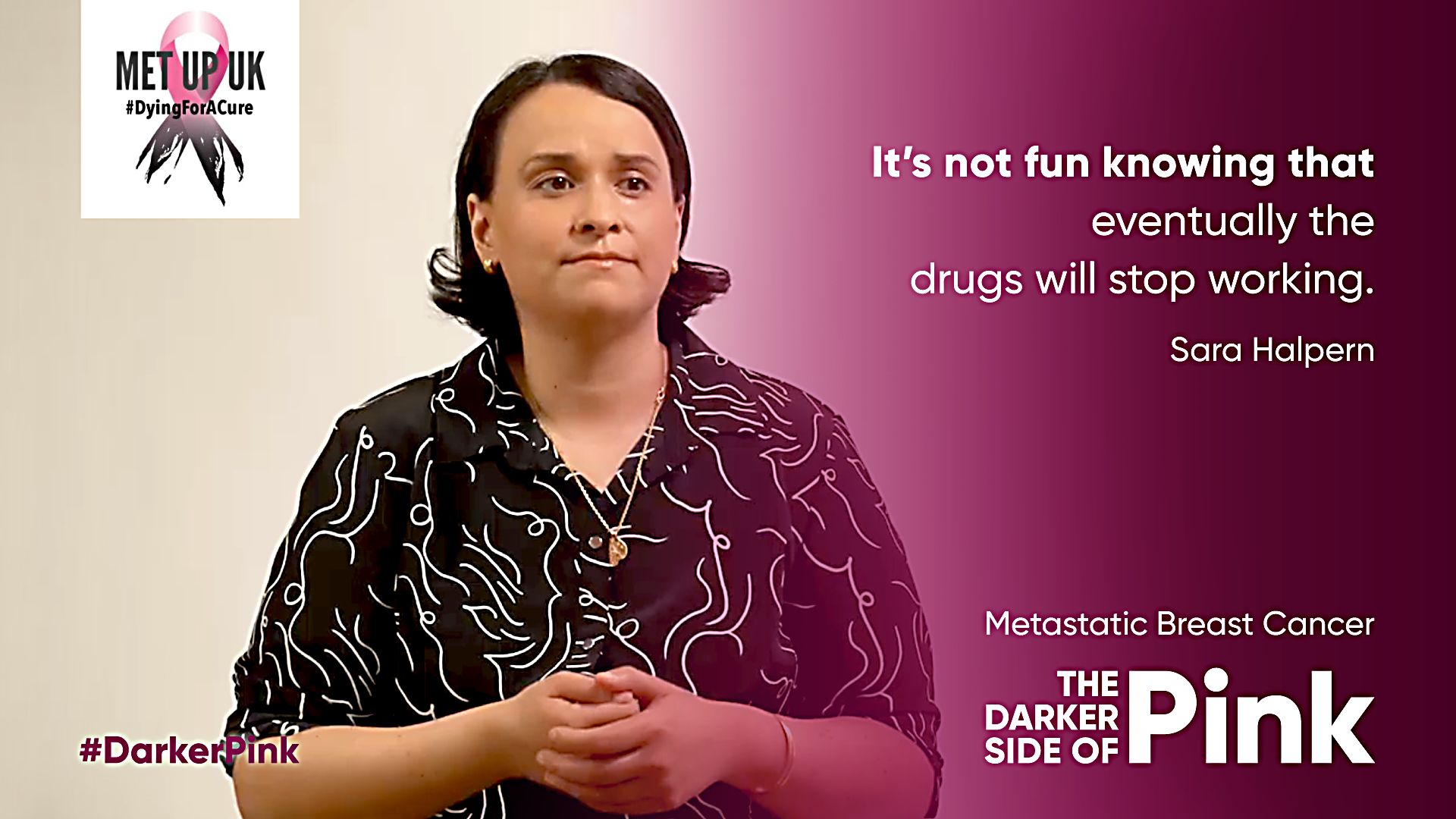 Name: Sara Halpern
Age: 36
Region: North West
Diagnosis: DeNovo – ER + / Her2 negative 
Age at Diagnosis: 35
I went to my local gps about 1.5 years before my official diagnosis to have a lump on my breast checked out. The doctor said she thought it was hormonal and sent me on my way. 
I went back to the doctors 1.5 years later as my lump started to grow and become more painful.  Fast forward to Nov 19, I was diagnosed with stage 2 breast cancer, until a ct scan caught a 7mm lesion on my liver which changed everything.
In the space of 2 weeks my treatment plan and stage of cancer changed. I take palbociclib (Ibrance) and letrozole with monthly zoladex injections.
My curable stage 2 cancer is now incurable stage 4 cancer. My breast cancer is considered oligometastatic as I only have 1 met which was successfully treated with cyberknife.
Even though the met is fully resolved for now, my cancer is now considered stage 4 and incurable. I will be on medication for life. 
Why you wanted to be involved with the MetUpUK campaign:  I want to help to raise awareness of this terrible disease and hopefully with this change some of the outdated policies that restrict things like access to medication and trials for people that need it the most. 
Twitter: @Mujewlaa
Public Facebook: Sara Halpern
Instagram: saradhalpern