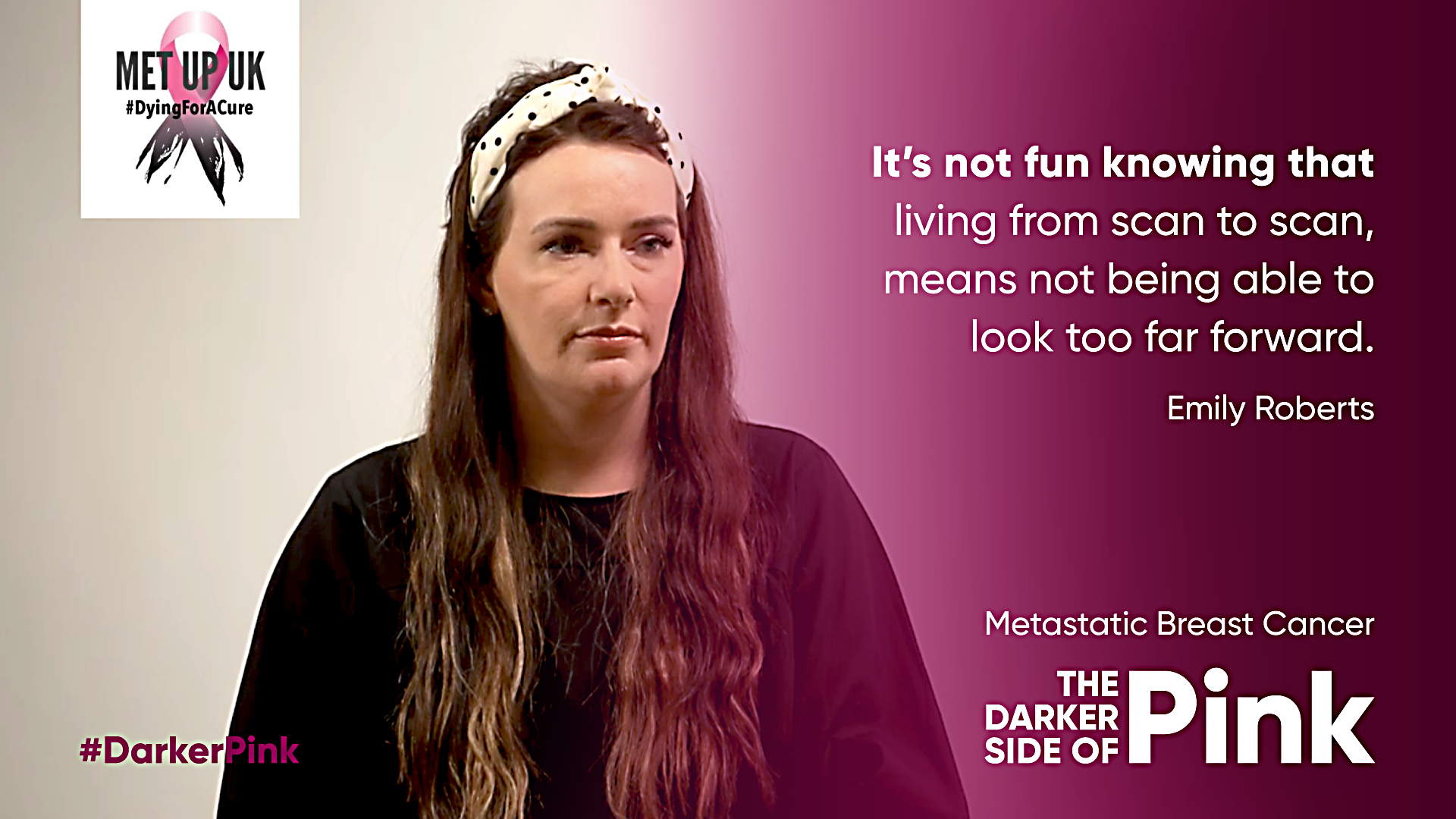 Name: Emily Roberts 
Age: 30 
Region: Shropshire 
Diagnosis: two types of cancer in breast diagnosed in July 2020 diagnosed with mets after scans couple of weeks after primary diagnosis HER2+ one of my cancers is ER- one is ER+.Mets to spine and liver 
Age at Diagnosis: 29
After finding a lump in my breast I went to the doctors right in the middle of the first covid lockdown. I was sent to the hospital and at this point one lump had changed to two lumps.
I will always remember how quiet the room went when they scanned me. I was told they were 90% sure it was cancer which they then confirmed a few days later.
The fact there was no lymph node involvement lead me to believe it was curable and everything would be ok.
I met my oncologist and told him I had been experiencing pain in my shoulder and up my neck. He sent me for an urgent ct scan which he wanted to see before I started chemo.
The scan came back showing multiple liver lesions. This then changed my treatment plan and I was told I would be on treatment for as long as they could keep me alive.
I currently have IV treatment every 3 weeks, injection every 4 weeks, implant and another injection every 3 months. I am a mum to 3 young girls and pray to be here for many years to come. 
Why you wanted to be involved with the MetUpUK campaign: before my diagnosis I was very ignorant to cancer and just thought there was one type of breast cancer. Secondary breast cancer needs more research, more funding and people need to hear more about it. 
Public Facebook: makingthe.breast.ofit 
Instagram: makingthe.breast.ofit